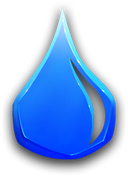 Water is one of the five elements all Heroes and Enemies in the game are of. The appearance is usually blue.
Water gets 30% damage bonus vs

Fire units and -25% damage penalty vs

Nature units.

Nature gets 30% bonus vs
Water units.
Dark and
Light units are unaffected.
Synergies
Synergies of Water heroes:





Water Heroes get the following passive buffs:
Vulnerabilities
Water heroes are vulnerable to:
Trending pages
All items (3)
Community content is available under
CC-BY-SA
unless otherwise noted.